1927 – The Vietnamese Nationalist Party was founded.
The Viet Nam Quoc Dan Dang (VNQDD) was formed at a meeting in Hanoi on December 25, 1927, with Nguyễn Thái Học as the party's first leader. It was Vietnam's first home-grown revolutionary party, established three years before the Indochinese Communist Party. The party advocated socialism, but at the outset there was considerable debate over its other fundamental objectives. Many wanted it to promote worldwide revolution, rather than limiting itself to campaigning for an independent Vietnamese republic; but there were fears that this would lead to accusations of communism, putting off potential Vietnamese supporters who yearned above all for independence.
Pic Credits
1947 – The Constitution of the Republic of China goes into effect.
The Constitution of the Republic of China is the fundamental law of the Republic of China (ROC), which since 1949 only controls the free area of the Republic of China, which is the island of Taiwan and minor outlying islands, the territories not lost to the Chinese Communists. It was adopted by the National Constituent Assembly on 25 December 1946, and went into effect on 25 December 1947, at a time when the ROC still had nominal control of Mainland China and to which this constitution applied. This made China (with approx. 450 million people at that time) the most populous "paper democracy" in the world. The latest revision to the constitution was in 2004
Pic Credits
1861 – Madan Mohan Malaviya, Indian educator, lawyer, and politician, President of the Indian National Congress (d. 1946)
Madan Mohan Malaviya born on December 25, 1861 was an Indian educationist and politician notable for his role in the Indian independence movement and as the four time president of Indian National Congress. He was respectfully addressed as Pandit Madan Mohan Malaviya and also addressed as 'Mahamana'. Malaviya is most remembered as the founder of Banaras Hindu University (BHU) at Varanasi in 1916, which was created under the B.H.U. Act, 1915. The largest residential university in Asia and one of the largest in the world, having over 35,000 students across arts, sciences, engineering, medical, agriculture, performing arts, law and technology. Malaviya was Vice Chancellor of Banaras Hindu University from 1919–1938.
Pic Credits
1876 – Muhammad Ali Jinnah, Indian-Pakistani lawyer and politician, 1st Governor-General of Pakistan (d. 1948)
Muhammad Ali Jinnah born on 25 December 1876 was a lawyer, politician, and the founder of Pakistan. Jinnah served as leader of the All-India Muslim League from 1913 until Pakistan's independence on 14 August 1947, and then as Pakistan's first Governor-General from independence until his death. He is revered in Pakistan as Quaid-i-Azam and Baba-i-Qaum. His birthday is observed as a national holiday
Pic Credits
1924 – Atal Bihari Vajpayee, Indian poet and politician, 10th Prime Minister of India
Atal Bihari Vajpayee (born 25 December 1924) is an Indian statesman who was the 10th Prime Minister of India, first for 13 days in 1996 and then from 1998 to 2004. A leader of the Bharatiya Janata Party (BJP), he is the first Prime Minister from outside the Indian National Congress party to serve a full five-year term. A parliamentarian for over four decades, Vajpayee was elected to the Lok Sabha (the lower house of India's Parliament) nine times, and twice to the Rajya Sabha (upper house). He also served as the Member of Parliament for Lucknow, Uttar Pradesh, until 2009, when he retired from active politics due to health concerns. Vajpayee was one amongst the founder members of erstwhile Bharatiya Jana Sangh, which he had also headed. He was also the Minister of External Affairs in the cabinet of Morarji Desai. When Janata government collapsed, Vajpayee restarted the Jana Sangh as the Bharatiya Janata Party in 1980.
Pic Credits
1970 – Nagma, Indian actress
Nagma born on 25 December 1974 is an Indian actress. She is better known for her roles in Telugu and Tamil movies like Killer, Gharana Mogudu, Kadhalan, Baashha and many others. She began her acting career in Bollywood and acted in a few of the biggest Bollywood movies but shifted down south before returning to Mumbai and continuing films in other languages. Nagma has acted in a broad range of India's languages: Hindi, Telugu, Tamil, Malayalam, Kannada, Bengali, Bhojpuri, Punjabi, and now Marathi.
Pic Credits
1984 – Alastair Cook, English cricketer
Alastair Nathan Cook, MBE born on 25 December 1984 is an English cricketer. A left-handed opening batsman, he is the captain of the England Test team and former ODI captain, and plays county cricket for Essex. Cook played for Essex's Academy and made his debut for the first XI in 2003. He played in a variety of England's youth teams from 2000 until his call up to the Test side in 2006. He normally fields at first slip. While touring in the West Indies with the ECB National Academy, Cook was called up to the England national team in India as a last-minute replacement for Marcus Trescothick and debuted with a century. He made his debut at the age of 21 and went on to score 1,000 runs in his maiden year and become the youngest Englishman to reach 1,500, 2,000, 3,000, 4,000 and 5,000 Test runs, making centuries in his first Test matches against India, Pakistan, the West Indies and Bangladesh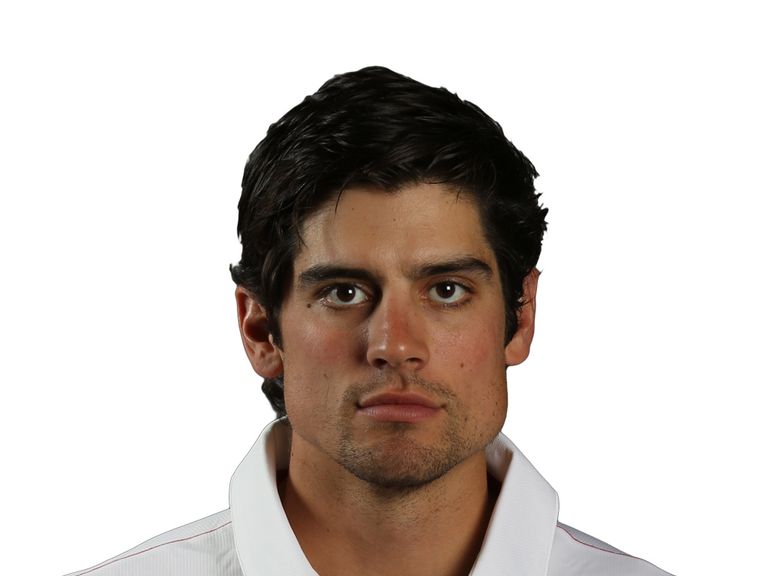 Pic Credits
HOLIDAYS AND CELEBRATIONS
Good Governance Day (India)
Good Governance Day is a day of national importance in India observed annually on the twenty-fifth day of December, the birth anniversary of former-Prime Minister Atal Bihari Vajpayee. Good Governance Day was established in 2014 to honor Prime Minister Vajpayee by fostering awareness among the Indian people of accountability in government. In keeping with this principle, the Government of India has decreed Good Governance Day to be a working day for the government.
Pic Credits
Christmas Day, Christian holiday commemorating the birth of Jesus. (International)
Christmas or Christmas Day is an annual festival commemorating the birth of Jesus Christ, observed most commonly on December 25 as a religious and cultural celebration among billions of people around the world. A feast central to the Christian liturgical year, it is prepared for by the season of Advent or the Nativity Fast and initiates the season of Christmastide, which historically in the West lasts twelve days and culminates on Twelfth Night; in some traditions, Christmastide includes an Octave. Christmas Day is a public holiday in many of the world's nations, is celebrated culturally by a large number of non-Christian people, and is an integral part of the holiday season.
Pic Credits
Thank you so much for dropping by and reading this post. For more inspiring stories, quotes, videos and every day chronicles don't hesitate to visit our website more often!