497 BC – The first Saturnalia festival was celebrated in ancient Rome.
Saturnalia was an ancient Roman festival in honour of the deity Saturn, held on 17 December of the Julian calendar and later expanded with festivities through to 23 December. The holiday was celebrated with a sacrifice at the Temple of Saturn, in the Roman Forum, and a public banquet, followed by private gift-giving, continual partying, and a carnival atmosphere that overturned Roman social norms: gambling was permitted, and masters provided table service for their slaves. The poet Catullus called it "the best of days."

Pic Credits
1790 – Discovery of the Aztec calendar stone.
The Aztec calendar stone, Sun Stone, or Stone of the Five Eras is a late post-classic Mexica sculpture housed in the National Anthropology Museum in Mexico City, and is perhaps the most famous work of Aztec sculpture. The stone is 358 centimetres (11.75 ft) in diameter and 98 centimetres (3.22 ft) thick, and it weighs about 24 tons. Shortly after the Spanish conquest, the monolithic sculpture was buried in the Zócalo, or main square of Mexico City. It was rediscovered on December 17, 1790 during repairs on the Mexico City Cathedral. Following its rediscovery, the calendar stone was mounted on an exterior wall of the Cathedral, where it remained until 1885. Most scholars think that the stone was carved some time between 1502 and 1521, though some believe that it is several decades older than that

Pic Credits
1892 – First issue of Vogue was published
In 1892, Arthur Turnure founded Vogue as a weekly newspaper in the United States, sponsored by Kristoffer Wright; the first issue was published on December 17 of that year, with a cover price of 10 cents (equivalent to $2.63 in 2015). Turnure's intention was to create a publication that celebrated the "ceremonial side of life"; one that "attracts the sage as well as debutante, men of affairs as well as the belle."

Pic Credits
1928 – Indian revolutionaries Bhagat Singh, Sukhdev Thapar and Shivaram Rajguru assassinate British police officer James Saunders in Lahore, Punjab, to avenge the death of Lala Lajpat Rai at the hands of the police. The three were executed in 1931.
Bhagat was a prominent member of the HRA and was probably responsible, in large part, for its change of name to HSRA in 1928. The HSRA vowed to avenge Rai's death. Singh conspired with revolutionaries like Shivaram Rajguru, Sukhdev Thapar, and Chandrashekhar Azad to kill Scott. However, in a case of mistaken identity, the plotters shot John P. Saunders, an Assistant Superintendent of Police, as he was leaving the District Police Headquarters in Lahore on 17 December 1928.

Pic Credits
1913 – Burt Baskin, American businessman, co-founded Baskin-Robbins
Burt "Butch" Baskin born on December 17, 1913 was an American Jewish businessman who co-founded the Baskin-Robbins ice cream parlor chain in 1946 with his partner and brother-in-law Irv Robbins. Burt Baskin owned a men's store in the Palmer House in Chicago, and married Irv Robbins' sister Shirley in 1942. He had enlisted in the Navy and was released from service early 1946 and came to California, where Robbins had been operating Snowbird Ice Cream in Glendale.

Pic Credits
1972 – John Abraham, Indian actor and producer
John Abraham born on December 17, 1972 is an Indian film actor, producer and a former model. After modelling for numerous advertisements and companies, Abraham made his film debut with Jism (2003), which earned him a Filmfare Best Debut Award nomination. This was followed by his first commercial success, Dhoom (2004). He received two Filmfare Award nominations, for his negative roles in Dhoom, and in Zinda (2006). He later appeared in the major critical success Water (2005). He was nominated for a Filmfare Award for Best Supporting Actor for the film Baabul (2006). Since then, Abraham has starred in many critically and commercially successful films including Dostana (2008), New York (2009), Force (2011), Shootout at Wadala (2013) and Madras Cafe (2013). In 2012, he produced his first film Vicky Donor, which was a critical and commercial success, and earned him a National Film Award for Best Popular Film Providing Wholesome Entertainment. Then he established his own production house, John Abraham Entertainment. His second film as a producer was Madras Cafe, which garnered fantastic critical acclaim. He is the co-owner of the Indian Super League football team NorthEast United FC.

Pic Credits
1974 – Charl Langeveldt, South African cricketer
Charl Kenneth Langeveldt born on December 17, 1974 is a retired South African cricketer. A right-arm fast-medium bowler, he played for the South Africa national team between 2001 and 2010, primarily in One Day Internationals. Langeveldt worked as a warder at the Drakenstein Correctional Centre before pursuing his career in cricket. He made his Test debut in January 2005 against England at his home ground of Cape Town and took 5 for 46 in the first innings. His ODI debut came much earlier, in October 2001 against Kenya at Kimberley, where he took two wickets. He was rewarded with 4 for 21 in the following game at Newlands. Included in South Africa's 2003 World Cup squad, he played in only one game which was in the pool stage against Kenya.

Pic Credits
1978 – Riteish Deshmukh, Indian actor and producer
Riteish Deshmukh is an Indian film actor, producer and architect. He is known for his work in Hindi and Marathi cinema. He is the son of the late politician Vilasrao Deshmukh and Vaishali Deshmukh. Deshmukh debuted with K. Vijaya Bhaskar's Tujhe Meri Kasam (2003) opposite Genelia D'Souza, but it was not until 2004 that he achieved huge popularity, when he appeared in the commercially successful comedy Masti and the critically acclaimed Bardaasht. His work in Masti was nominated for several awards, including the Filmfare Award for Best Supporting Actor category. Since then, Riteish Deshmukh has starred in many commercially successful films such as Kya Kool Hai Hum, Bluffmaster!, Malamaal Weekly, Heyy Babyy, Dhamaal, Housefull, Double Dhamaal, Tere Naal Love Ho Gaya, Housefull 2, Kyaa Super Kool Hain Hum, Grand Masti, and Ek Villain. In January 2013, Riteish made his debut as an film producer with the Marathi success Balak Palak, directed by Ravi Jadhav. The following year he made his acting debut in Marathi cinema with the action film Lai Bhaari.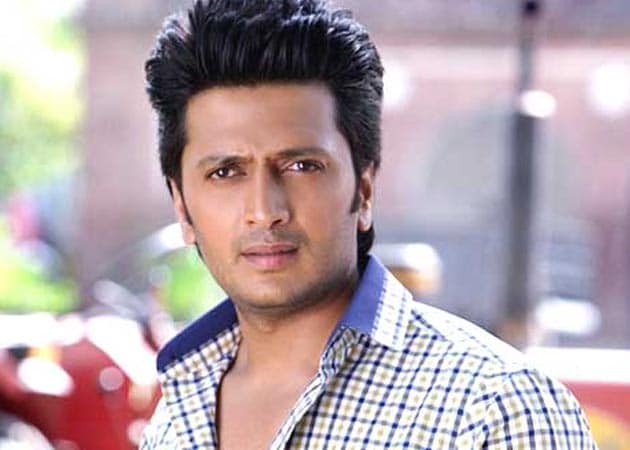 Pic Credits
HOLIDAYS AND CELEBRATIONS
National Day (Bhutan)
The National Day of Bhutan is December 17. The date marks the coronation of Ugyen Wangchuck as the first Druk Gyalpo of modern Bhutan. Celebrations are held at Changlimithang Stadium, and include a public address by the Druk Gyalpo and a procession including a statue of Ugyen Wangchuck to honor the first Druk Gyalpo and the independent Bhutanese nation.

Pic Credits
Thank you so much for dropping by and reading this post. For more inspiring stories, quotes, videos and every day chronicles don't hesitate to visit our website more often!