1917 – Cheka, the first Soviet secret police force, was founded.
Cheka was the first of a succession of Soviet state security organizations. It was created on December 20, 1917, after a decree issued by Vladimir Lenin, and was subsequently led by Felix Dzerzhinsky, a Polish aristocrat turned communist. By late 1918, hundreds of Cheka committees had been created in various cities, at multiple levels including: oblast, guberniya ("Gubcheks"), raion, uyezd, and volost Chekas, with Raion and Volost Extraordinary Commissioners. Many thousands of dissidents, deserters, or other people were arrested, tortured or executed by various Cheka groups. After 1922, Cheka groups underwent a series of reorganizations, with the NKVD, into bodies whose members continued to be referred to as "Chekisty" (Chekists) into the late 1980s.

Pic Credits
1971 – The international aid organization Doctors Without Borders was founded by Bernard Kouchner and a group of journalists in Paris, France.
Médecins Sans Frontières (MSF) or Doctors Without Borders, is an international humanitarian-aid non-governmental organization (NGO) and Nobel Peace Prize laureate, best known for its projects in war-torn regions and developing countries facing endemic diseases. It was founded in France on 20 December 1971, the two groups of colleagues merged to form Médecins Sans Frontières.

Pic Credits
2005 – Aleksandër Moisiu University was founded in Durrës, Albania.
Aleksandër Moisiu University or University of Durrës, officially Aleksandër Moisiu University of Durrës is the newest public academic institution of the Republic of Albania. The University is located in the ancient city of Durrës. The university was founded on 20 December 2005 by Albanian Government. It was inaugurated in 2006 and is using the American system of education, unlike the rest of the public universities in the country.

Pic Credits
1969 – Sohail Khan
Sohail Khan born on December 20, 1969 is an Indian film actor, director and producer who works predominantly in Hindi cinema. He is the younger brother of actors Salman Khan and Arbaaz Khan. He produces films under his banner Sohail Khan Productions.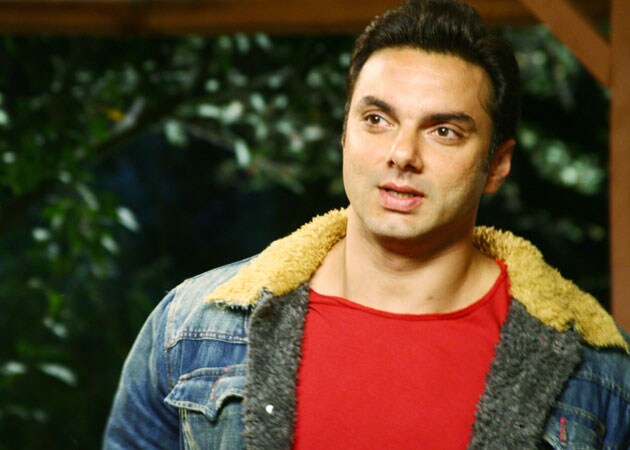 Pic Credits
1970 – Grant Flower, Zimbabwean cricketer and coach
Grant William Flower born on December 20, 1970 is a retired Zimbabwean cricketer. He is rated among the best Zimbabwean cricketers in history for his handy left arm spin and fine batting skills. He was a fitness fanatic who spends hours in the gym, and was also regarded as a brilliant fielder who was usually seen in the gully. "Flower Power", the combination of Grant and his brother Andy Flower, was the mainstay of Zimbabwean batting for a decade. He was his team's most successful opening batsman who played the role of anchorman, with strokeplayers coming in down the order. He played a lead role in, arguably, Zimbabwe's finest Test victory, against a strong Pakistan side. He would show a liking for the Pakistani side over his career, averaging over 40 against them and scoring 3 centuries including an unbeaten 201. In July 2014, he was appointed as batting coach of the Pakistan cricket team for a period of two years.

Pic Credits
1983 – Darren Sammy, Saint Lucian cricketer
Darren Julius Garvey Sammy born on December 20, 1983 is a Saint Lucian cricketer who plays international cricket for the West Indies. He is a right-handed batsman and a fast-medium bowler. On making his One Day International (ODI) debut against Bangladesh in 2004, Sammy became the first person from the island of St. Lucia to play international cricket. Three years later he made his Test debut against England, taking 7/66 which were the best bowling figures for a West Indian in his first Test since Alf Valentine in 1950. Sammy was appointed West Indies captain in October 2010. He scored his maiden Test century in May 2012 during a match against England. Sammy also captained West Indies to the 2012 ICC World Twenty20 victory against Sri Lanka, their first major trophy for 8 years. They won the ICC Champions trophy against England in 2004

Pic Credits
1983 – Jonah Hill, American actor, producer, and screenwriter
Jonah Hill Feldstein born on December 20, 1983 is an American actor, writer, producer and comedian. Hill is known for his comedic roles in films such as Accepted (2006), Superbad (2007), Knocked Up (2007), 21 Jump Street (2012), This Is the End (2013), and 22 Jump Street (2014), as well as his performances in Moneyball (2011) and The Wolf of Wall Street (2013), for which he received Academy Award nominations for Best Supporting Actor. Hill ranked 28th on Forbes magazine's ranking of world's highest paid actors from June 2014 to June 2015, bringing in US$16 million

Pic Credits
1994 – Nazriya Nazim, Indian actress
Nazriya Nazim born on December 20, 1994 is an Indian film actress who has starred in Malayalam and Tamil films. She started her career as an anchor on Malayalam television asianet before pursuing a career as an actress. She made her debut as a child artist with Palunku (2006) and then as a lead actress in the Malayalam film Maad Dad (2013). She has gone on to star in blockbuster films such as Neram (2013), Raja Rani (2013), Ohm Shanthi Oshaana (2014), and Bangalore Days (2014).

Pic Credits
HOLIDAYS AND CELEBRATIONS
International Human Solidarity Day (International)
International Human Solidarity Day is celebrated on December 20 every year. This year's celebration of Human Solidarity Day comes after leaders of the world adopted the Sustainable Development Goals (SDGs), which is a new, inclusive development agenda — succeeding the Millennium Development Goals (MDGs) — to eradicate poverty, protect the planet and ensure dignity for all.

Pic Credits
Thank you so much for dropping by and reading this post. For more inspiring stories, quotes, videos and every day chronicles don't hesitate to visit our website more often!