1962 – Rondane National Park was established as Norway's first national park.
Rondane National Park is the oldest national park in Norway, established on 21 December 1962. The park contains ten peaks above 2,000 metres (6,560 ft), with the highest being Rondeslottet at an altitude of 2,178 m (7,146 ft). The park is an important habitat for herds of wild reindeer. The park was extended in 2003, and now covers an area of 963 km2 (372 sq mi) in the counties Oppland and Hedmark. Rondane lies just to the east of Gudbrandsdal and two other mountain areas, Dovre and Jotunheimen are nearby.

Pic Credits
1967 – Louis Washkansky, the first man to undergo a heart transplant, died in Cape Town, South Africa, having lived for 18 days after the transplant.
Washkansky was a Lithuanian Jew who migrated with his friends from Slabodka to South Africa in 1922, aged nine, and became a grocer in Cape Town. Washkansky saw active service in World War II in East and North Africa and Italy. He received his heart transplant on 3 December 1967, at the Groote Schuur Hospital in Cape Town, South Africa. The nine-hour operation began at 1 a.m. when surgeons removed the heart of 25-year-old Denise Darvall, who had very recently been fatally injured in a car accident. The procedure was performed by Christiaan Barnard. He died on December 21, 1967 in Cape Town, South Africa, having lived for 18 days after the transplant

Pic Credits
1968 – Apollo program: Apollo 8 was launched from the Kennedy Space Center, placing its crew on a lunar trajectory for the first visit to another celestial body by humans.
Apollo 8, the second human spaceflight mission in the United States Apollo space program, was launched on December 21, 1968, and became the first manned spacecraft to leave Earth orbit, reach the Earth's Moon, orbit it and return safely to Earth. The three-astronaut crew — Commander Frank Borman, Command Module Pilot James Lovell, and Lunar Module Pilot William Anders — became the first humans to travel beyond low Earth orbit, the first to see Earth as a whole planet, the first to directly see the far side of the Moon, and then the first to witness Earthrise. The 1968 mission, the third flight of the Saturn V rocket and that rocket's first manned launch, was also the first human spaceflight launch from the Kennedy Space Center, Florida, located adjacent to Cape Canaveral Air Force Station.

Pic Credits
1969 – The United Nations adopts the International Convention on the Elimination of All Forms of Racial Discrimination.
The International Convention on the Elimination of All Forms of Racial Discrimination (ICERD) is a United Nations convention. A third-generation human rights instrument, the Convention commits its members to the elimination of racial discrimination and the promotion of understanding among all races. Controversially, the Convention also requires its parties to outlaw hate speech and criminalize membership in racist organizations. The convention was adopted and opened for signature by the United Nations General Assembly on 21 December 1965, and entered into force on 4 January 1969.

Pic Credits
1932 – U. R. Ananthamurthy, Indian author, poet, and critic
Udupi Rajagopalacharya Ananthamurthy born on December 21, 1932 was a contemporary writer and critic in the Kannada language born in Thirtahalli Taluk and is considered as one of the pioneers of the Navya movement. He is the sixth writer to be honored with the Jnanpith Award for the Kannada language, the highest literary honour conferred in India. In 1998, he received the Padma Bhushan award from the Government of India. He was the vice-chancellor of Mahatma Gandhi University in Kerala during the late 1980s. He was one of the finalists of Man Booker International Prize for the year 2013. He remained a fervent critic of Hinduism and nationalistic political parties until his death from renal failure and cardiac arrest on 22 August 2014.

Pic Credits
1963 – Govinda, Indian actor, singer, and politician
Govinda born on December 21, 1963 is an Indian film actor, comedian and former politician, known for his work in Hindi films. He has received twelve Filmfare Awards nominations, a Filmfare Special Award, a Filmfare Award for Best Comedian, and was the recipient of four Zee Cine Awards. In the 1990s, he gained recognition as a comic actor after playing a mischievous young NCC cadet in the romantic movie Shola Aur Shabnam (1992) opposite the late Divya Bharti. He played leading roles in several commercially successful comedy films in the 1990s such as Aankhen (1993), Raja Babu (1994), Coolie No. 1 (1995), Hero No. 1 (1997) and Haseena Maan Jaayegi (1999). He received the Filmfare Best Comedian Award for Haseena Maan Jayegi and the Filmfare Special Award for Saajan Chale Sasural. He has successfully played dual roles in several movies including Jaan Se Pyaara (1992), Aankhen (1993), Bade Miyan Chote Miyan (1998) and Anari No.1 (1999). Apart from double roles, he has also successfully played six roles of his own family in Hadh Kar Di Aapne (2000), one being Raju and others being Raju's mom, Raju's dad, Raju's sister, Raju's grandmother and Raju's grandfather.

Pic Credits
1972 – Y. S. Jaganmohan Reddy, Indian journalist and politician
Yeduguri Sandinti Jaganmohan Reddy born on December 21, 1972 is an Indian politician and is President of YSR Congress and Leader of Opposition in AP assembly. He is the son of the former Chief minister of Andhra Pradesh, Y.S. Rajasekhara Reddy. He started his political career by campaigning for Congress party in 2004 elections in Kadapa District, and in the 2009 elections he was elected as member of Parliament from Kadapa constituency as a member of the Indian National Congress. Y.S.R. Reddy's election declaration of 2004 included tax returns showing Jagan's assets at Rs. 9.2 lakh, out of a total family assets of Rs. 50 lakhs. In April 2009, Jagan revealed total assets of Rs. 77 crores, and by 2011 this has allegedly increased to amount Rs. 365 crore. In August 2011, the Andhra Pradesh High Court, based on preliminary report by the CBI, ordered a thorough probe. In addition to the CBI, the Comptroller and Auditor General (CAG) and the Indian Revenue Service (IRS) have probed the corruption charges. Jagan Reddy was arrested by the Central Bureau of Investigation on embezzlement charges and his Judicial custody was extended repeatedly as the investigation proceeded.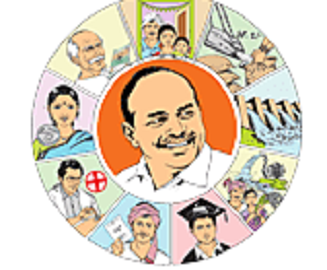 Pic Credits
1984 – Andrea Jeremiah, Indian actress and singer
Andrea Jeremiah born on December 21, 1984 is an Indian actress, playback singer, musician and dancer. She works mainly in Tamil, Malayalam, Hindi and Telugu film industry. Beginning her career singing playback, Andrea has gone on to appear in films, mostly in the Tamil language. She signed for Selvaraghavan's fantasy-adventure film Aayirathil Oruvan, which released in early 2010. In 2011, she agreed to play a minor supporting role in Venkat Prabhu's multi-starrer Mankatha, which was released in August 2011. In 2013, she made her debut in Malayalam cinema with Rajeev Ravi's romance film Annayum Rasoolum. She has rated this film as the best in her career. She played a role in Kamal Haasan's Vishwaroopam and will reprise the role in its sequel, which is to release in 2015. Andrea has completed filming for Puthiya Thiruppangal, in which she plays a journalist, Endrendrum Punnagai, in which she plays a model, and the Malayalam film London Bridge. In 2015, Andrea was cast alongside Mohanlal in Loham, directed by Ranjith. This would be her third Malayalam film, and first with Mohanlal.

Pic Credits
1989 – Tamannaah, Indian model and actress
Tamannaah Bhatia born on December 21, 1989 is an Indian actress, who predominantly appears in Telugu and Tamil films. In 2005, she made her acting debut in the Bollywood film, Chand Sa Roshan Chehra and appeared in Abhijeet Sawant album song "Lafzon main" from the album Aapka Abhijeet which was also released in the year 2005, before working in Telugu cinema and Tamil cinema. In same year Tamannaah made her Telugu film debut in Sri, and in the following next year she appeared in her first Tamil film, Kedi. In 2007, she starred in two college-life-based drama films, Happy Days in Telugu and Kalloori in Tamil. Her projects include the Tamil films Ayan (2009), Paiyaa (2010) and Siruthai (2011). She returned to Telugu cinema in 2011 with the romance film 100% Love (2011). Other films include Racha (2012), Cameraman Ganga Tho Rambabu (2012), Thadaka (2013), Aagadu (2014), and Baahubali: The Beginning (2015). She thus established herself as one of the leading contemporary actresses in Telugu.

Pic Credits
HOLIDAYS AND CELEBRATIONS
Armed Forces Day (Philippines)
The Philippines is a sovereign island country in Southeast Asia situated in the western Pacific Ocean. It consists of 7,107 islands that are categorized broadly under three main geographical divisions: Luzon, Visayas, and Mindanao. The capital city of the Philippines is Manila and the most populous city is Quezon City; both are part of Metro Manila. Armed Forces Day is celebrated on December 21 every year.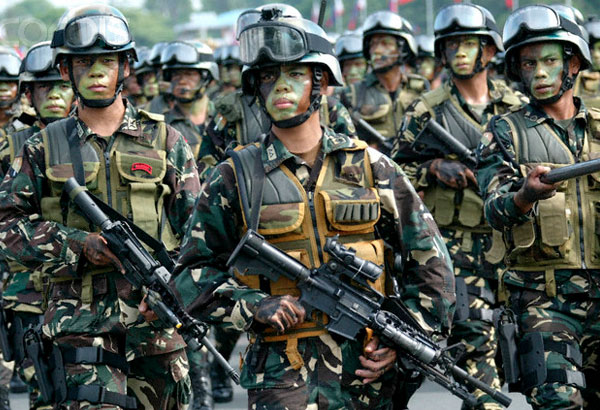 Pic Credits
Thank you so much for dropping by and reading this post. For more inspiring stories, quotes, videos and every day chronicles don't hesitate to visit our website more often!