1921 – Visva-Bharati University was inaugurated.
Visva-Bharati University is one of India's major Central Government funded autonomous universities located in Santiniketan, West Bengal. It was founded by Rabindranath Tagore who called it Visva Bharati, which means the communion of the world with India. In its initial years Tagore expressed his dissatisfaction with the word 'university', since university translates to Vishva-Vidyalaya, which is smaller in scope than Visva Bharati. Until independence it was a college. Soon after independence, in 1951, the institution was given the status of a university and was renamed Visva Bharati University. On 23 December 1921, Tagore formally started the college with proceeds from the prize money of the Nobel Prize he received in 1913 for the publication of his book of poems Gitanjali.
Pic Credits
1938 – Discovery of the first modern coelacanth in South Africa.
The coelacanths constitute a now rare order of fish that includes two extant species in the genus Latimeria: the West Indian Ocean coelacanth primarily found near the Comoro Islands off the east coast of Africa and the Indonesian coelacanth. They follow the oldest known living lineage of Sarcopterygii (lobe-finned fish and tetrapods), which means they are more closely related to lungfish, reptiles and mammals than to the common ray-finned fishes. They are found along the coastlines of the Indian Ocean and Indonesia. Since there are only two species of coelacanth and both are threatened, it is the most endangered order of animals in the world. The West Indian Ocean coelacanth is a critically endangered species. On December 23, 1938, the first Latimeria specimen was found off the east coast of South Africa, off the Chalumna River (now Tyolomnqa).
Pic Credits
1947 – The transistor was first demonstrated at Bell Laboratories.
A transistor is a semiconductor device used to amplify or switch electronic signals and electrical power. It is composed of semiconductor material with at least three terminals for connection to an external circuit. From November 17, 1947 to December 23, 1947, John Bardeen and Walter Brattain at AT&T's Bell Labs in the United States performed experiments and observed that when two gold point contacts were applied to a crystal of germanium, a signal was produced with the output power greater than the input.
Pic Credits
2004 – P. V. Narasimha Rao, Indian lawyer and politician, 9th Prime Minister of India
Pamulaparti Venkata Narasimha Rao was an Indian lawyer and politician who served as the Prime Minister of India (1991–1996). His ascendancy to the prime ministership was politically significant in that he was the first holder of this office from non-Hindi-speaking south India. He led an important administration, overseeing a major economic transformation and several home incidents affecting national security of India. He was expired on December 23, 2004.
Pic Credits
2014 – K. Balachander, Indian actor, director, producer, and screenwriter
Kailasam Balachander was an Indian director, producer, writer, actor, playwright, stage conductor, and comedian who worked mainly in the Tamil film industry. He was well known for his distinct film-making style, and the Indian film industry knew him as a master of unconventional themes and hard-hitting contemporary subject matter. Balachander's films are well known for their portrayal of women as bold personalities and central characters. Popularly referred to as Iyakkunar Sigaram ("the director who scaled the peak"), his films are usually centred on unusual or complicated interpersonal relationships and social themes. Starting his cinematic career as a screenwriter, Balachander soon graduated as a director with Neerkumizhi in 1965. He was given a break into Tamil films by M. G. Ramachandran. Known among his colleagues as a tough task master, he was credited with having nurtured numerous actors, notably Nagesh, Sujatha, Kamal Haasan, Rajinikanth, Nassar, Chiranjeevi, Jayaprada, Jayasudha, Saritha, Renuka, Prakash Raj , Ramesh Aravind and Vivek. He was expired on December 23, 2014.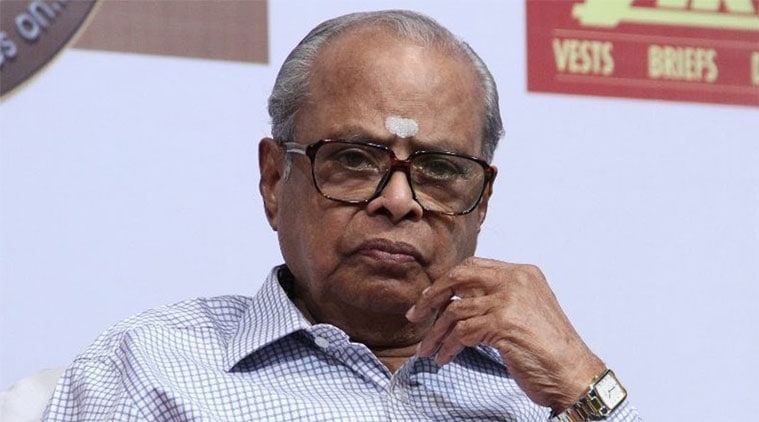 Pic Credits
1867 – Madam C. J. Walker, American businesswoman and philanthropist, founded the Madame C.J. Walker Manufacturing Company
Sarah Breedlove born on December 23, 1867was an American entrepreneur, philanthropist, and the first female self-made millionaire in America. She made her fortune by developing and marketing a line of beauty and hair products for black women under the company she founded, Madame C.J. Walker Manufacturing Company.
Pic Credits
1902 – Charan Singh, Indian lawyer and politician, 5th Prime Minister of India
Chaudhary Charan Singh born on December 23, 1902 was the Prime Minister of the Republic of India, serving from 28 July 1979 until 14 January 1980. He was active from 1931 in the Ghaziabad District Arya Samaj as well as the Meerut District Indian National Congress for which he was jailed twice by the British. Before independence, as part of the 1937 United Provinces Assembly, he took deep interest in the state of laws that were detrimental to the village economy and he slowly built his ideological and practical stand against the exploitation of tillers of the land by landlords. During 1977 Lok Sabha Elections, the fragmented opposition united a few months before the elections under the Janata Party banner, for which Ch Charan Singh had been struggling almost single handedly since 1974 when the Congress rigged the state elections in Uttar Pradesh in their favor. It was because of efforts of Raj Narain he later became Prime Minister in the year 1979 though Raj Narain was Chairman of Janata Party-Secular and assured Charan Singh of elevating him as Prime Minister, the way he helped him to become Chief Minister in the year 1967 in Uttar Pradesh. However, he resigned after just 24 days in office since Indira Gandhi's Congress Party withdrew support to the government. Charan Singh said he resigned because he was not ready to be blackmailed into withdrawing Indira Gandhi's emergency related court cases. Chaudhary Charan Singh's government did not face the Lok Sabha during his brief tenure as the Indian National Congress withdrew their support from his Government as he refused to agree to the terms of the Congress to protect Mrs Indira Gandhi and her associates from prosecution under the laws of the land. Charan Singh resigned and fresh elections were held six months later. He continued to lead the Lok Dal in opposition till his death in 1987.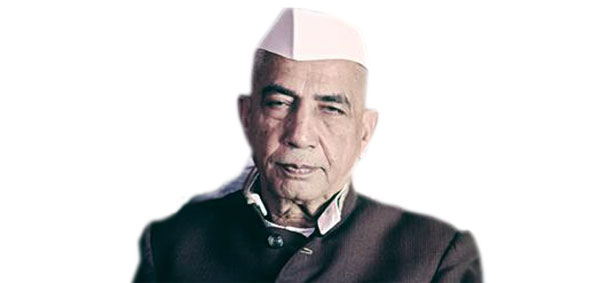 Pic Credits
1942 – John Peterman, American businessman, founded The J. Peterman Company
John Peterman born on December 23, 1942 is a catalog and retail entrepreneur from Lexington, Kentucky, who operates The J. Peterman Company. The J. Peterman Company had sales of over $75 million at its peak. However, after opening several retail stores, it filed for Chapter 11 bankruptcy protection in January 1999, and the brand name was sold to the Paul Harris Company. Later, when the Paul Harris Company went out of business, Peterman was able to purchase the rights to his own name as a brand, with funding help from John O'Hurley, the actor who portrayed J. Peterman on Seinfeld. With the help of a core group from the original company, the J. Peterman Company was relaunched
Pic Credits
HOLIDAYS AND CELEBRATIONS
Night of the Radishes (Oaxaca, Mexico)
The Night of the Radishes is an annual event in the city of Oaxaca, Mexico dedicated to the carving of oversized radishes to create scenes that compete for prizes in various categories. The event has its origins in the colonial period when radishes were introduced by the Spanish. Oaxaca has a long wood carving traditions and farmers began carving radishes into figures as a way to attract customers' attention during the Christmas market which was held in the main square on December 23.
Pic Credits
Tibb's Eve (Newfoundland and Labrador)
Tibb's Eve, also known as Tipp's Eve, Tip's Eve or Tipsy Eve is a celebration held on December 23 originating on the south coast of Newfoundland. Tibb's eve is also widely recognized in other parts of the province stretching from Port aux Basques to St. Anthony.
Pic Credits
Thank you so much for dropping by and reading this post. For more inspiring stories, quotes, videos and every day chronicles don't hesitate to visit our website more often!