1865 – The Ku Klux Klan was formed.
The Ku Klux Klan (KKK), or simply "the Klan", is the name of three distinct past and present movements in the United States that have advocated extremist reactionary currents such as white supremacy, white nationalism, and anti-immigration, historically expressed through terrorism aimed at groups or individuals whom they opposed. All three movements have called for the "purification" of American society, and all are considered right wing extremist organizations. Six Confederate veterans from Pulaski, Tennessee created the original Ku Klux Klan on December 24, 1865, during the Reconstruction of the South after the Civil War.

Pic Credits
1871 – Aida opened in Cairo, Egypt.
Aida is an opera in four acts by Giuseppe Verdi to an Italian libretto by Antonio Ghislanzoni. Set in Egypt, it was commissioned by and first performed at Cairo's Khedivial Opera House on 24 December 1871; Giovanni Bottesini conducted after Verdi himself withdrew. Today the work holds a central place in the operatic canon, receiving performances every year around the world; at New York's Metropolitan Opera alone, Aida has been sung more than 1,100 times since 1886.

Pic Credits
1979 – The first European Ariane rocket was launched.
Ariane is a series of a European civilian expendable launch vehicles for space launch use. The name comes from the French spelling of the mythological character Ariadne. France first proposed the Ariane project and it was officially agreed upon at the end of 1973 after discussions between France, Germany and the UK. The project was Western Europe's second attempt to develop its own launcher following the unsuccessful Europa project. The Ariane project was code-named L3S (the French abbreviation for third-generation substitution launcher). The European Space Agency (ESA) charged the EADS subsidiary Astrium, presently Airbus Defence and Space, with the development of all Ariane launchers and of the testing facilities, while Arianespace, a 32.5% CNES commercial subsidiary created in 1980, handles production, operations and marketing. The first European Ariane rocket was launched on December 24, 1979

Pic Credits
1924 – Mohammed Rafi, Indian actor and singer
Mohammed Rafi born on December 24, 1924 was an Indian playback singer and one of the most popular singers of the Hindi film industry. Rafi was notable for his versatility, his songs ranged from classical numbers to patriotic songs, sad lamentations to highly romantic numbers, qawwalis to ghazals and bhajans. He was known for his ability to mould his voice to the persona of the actor, lip-synching the song. Between 1950 and 1970, Rafi was the most sought after singer in the Hindi film industry. He received six Filmfare Awards and one National Film Award. In 1967, he was honoured with the Padma Shri award by the Government of India

Pic Credits
1942 – Indra Bania, Indian actor, director, and playwright
Indra Bania born on December 24, 1942 was an Indian theatre actor, playwright, film actor and director from Assam. His performance in Jahnu Barua's Halodhia Choraye Baodhan Khai earned him the Silver Leopard Best Actor's award at the Locarno International Film Festival. He was the recipient of the Natasurya Phani Sarma Award.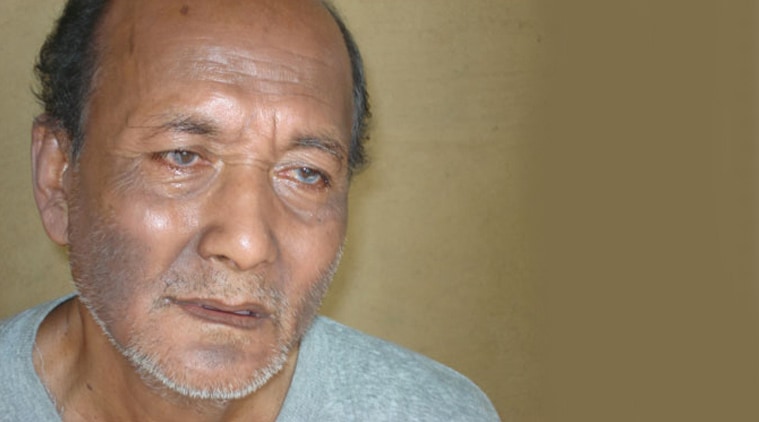 Pic Credits
1959 – Anil Kapoor, Indian actor, singer, and producer
Anil Kapoor born on December 24, 1956 is an Indian actor and producer who has appeared in many Bollywood films and more recently international films. Kapoor's career has spanned almost 40 years as an actor. He was the producer for the critically acclaimed movie Gandhi, My Father. Anil Kapoor made his Hindi film debut with Umesh Mehra's Hamare Tumhare (1979) in a small role. He was then starred as a lead actor in the 1980 Telugu film, Vamsa Vruksham directed by veteran Bapu. He then made his Kannada film debut with Mani Ratnam's blockbuster Pallavi Anu Pallavi (1984). He received his first Filmfare Award, in the Best Supporting Actor category, for his role in Yash Chopra's Mashaal (1984). Kapoor earned his first Filmfare Best Actor Award for his performance in N. Chandra's Tezaab (1988) and later again for his performance in Indra Kumar's Beta (1992). He has also starred in many other critically and commercially successful films: Woh Saat Din (1983); Meri Jung (1985); Janbaaz (1986); Karma (1986); Mr. India (1987); Virasat (1997), for which he won the Filmfare Critics Award for Best Actor; Biwi No.1 (1999); Taal (1999), for which he won his second Filmfare Best Supporting Actor Award; Pukar (2000), for which he won a National Film Award for Best Actor; No Entry (2005); Welcome (2007); Race (2008); Race 2 (2013). Anil Kapoor's first role in an international film was in Danny Boyle's Academy Award-winning film Slumdog Millionaire, for which he shared the Screen Actors Guild Award for Outstanding Performance by a Cast in a Motion Picture. His performance in the eighth season of the action series 24 generated rave reviews from the American press.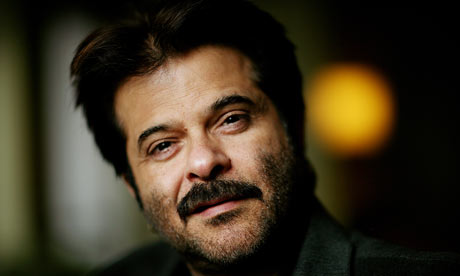 Pic Credits
HOLIDAYS AND CELEBRATIONS
Independence Day (Libya)
The Kingdom of Libya originally called the United Kingdom of Libya, came into existence upon independence on 24 December 1951 and lasted until a coup d'état led by Muammar Gaddafi on 1 September 1969 overthrew King Idris of Libya and established the Libyan Arab Republic.

Pic Credits
Mōdraniht (Anglo-Saxon paganism)
Mōdraniht (Old English "Night of the Mothers" or "Mothers'-night") was an event held at what is now Christmas Eve by the Anglo-Saxon Pagans where a sacrifice may have been made. The event is attested by the medieval English historian Bede in his 8th-century Latin work De temporum ratione. Scholars have proposed connections between the Anglo-Saxon Mōdraniht and events attested among other Germanic peoples (specifically those involving the dísir, collective female beings, and Yule) and the Germanic Matres and Matrones, female beings attested by way of altar and votive inscriptions, nearly always appearing in trios.

Pic Credits
Thank you so much for dropping by and reading this post. For more inspiring stories, quotes, videos and every day chronicles don't hesitate to visit our website more often!