2001 – China was granted permanent normal trade relations with the United States.
The status of permanent normal trade relations (PNTR) is a legal designation in the United States for free trade with a foreign nation. In the U.S. the name was changed from most favored nation (MFN) to PNTR in 1998. In international trade, MFN status (or treatment) is awarded by one nation to another. It means that the receiving nation will be granted all trade advantages, such as low tariffs, that any other nation also receives. Thus, a nation with MFN status will not be discriminated against and will not be treated worse than any other nation with MFN status. China was granted permanent normal trade relations with the United States on December 27, 2001.
Pic Credits
2004 – Radiation from an explosion on the magnetar SGR 1806-20 reaches Earth. It is the brightest extrasolar event known to have been witnessed on the planet.
SGR 1806-20 is a magnetar, a particular type of neutron star. It was discovered in 1979 and has been identified as a soft gamma repeater. SGR 1806-20 is located about 14.5 kiloparsecs (50,000 light-years) from Earth on the far side of the Milky Way galaxy in the constellation of Sagittarius. It has a diameter of no more than 20 kilometres (12 mi) and rotates on its axis every 7.5 seconds (30,000 km/h rotation speed at the surface). As of 2012, SGR 1806-20 is the most highly magnetized object ever observed, with a magnetic field over 1015 gauss (1011 tesla) in intensity (compared to the Sun's 1–5 gauss). SGR 1806-20 has a magnetic field that is 1-2 quadrillion (short scale) times stronger than that of the Earth. A starquake occurred and the radiation from an explosion on the surface of SGR 1806-20 reached Earth on December 27, 2004 (GRB 041227).
Pic Credits
1822 – Louis Pasteur, French chemist and microbiologist
Louis Pasteur born on December 27, 1822 was a French chemist and microbiologist renowned for his discoveries of the principles of vaccination, microbial fermentation and pasteurization. He is remembered for his remarkable breakthroughs in the causes and preventions of diseases, and his discoveries have saved countless lives ever since. He reduced mortality from puerperal fever, and created the first vaccines for rabies and anthrax. His medical discoveries provided direct support for the germ theory of disease and its application in clinical medicine. He is best known to the general public for his invention of the technique of treating milk and wine to stop bacterial contamination, a process now called pasteurization. He is regarded as one of the three main founders of bacteriology, together with Ferdinand Cohn and Robert Koch, and is popularly known as the "father of microbiology"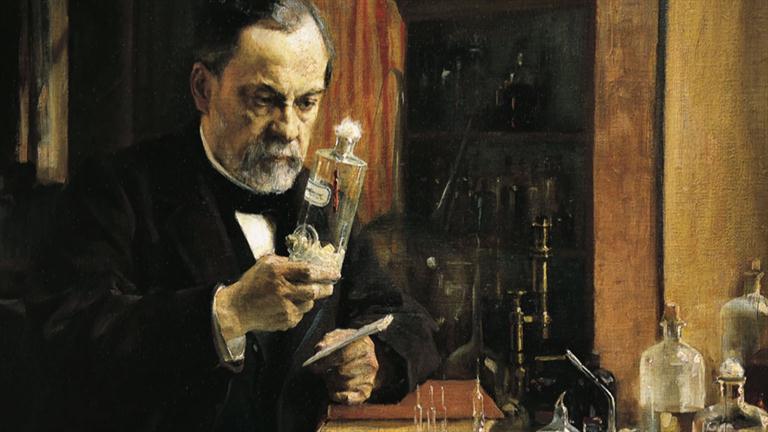 Pic Credits
1901 – Marlene Dietrich, German-American actress and singer
Marie Magdalene "Marlene" Dietrich born on 27 December 1901 was a German-American actress and singer. Dietrich maintained popularity throughout her unusually long show business career by continually re-inventing herself, professionally and characteristically. In 1920s Berlin, she acted on the stage and in silent films. Her performance as Lola-Lola in The Blue Angel (1930), directed by Josef von Sternberg, brought her international fame resulting in a contract with Paramount Pictures. Dietrich starred in Hollywood films such as Morocco (1930), Shanghai Express (1932) and Desire (1936). Dietrich successfully traded on her glamorous persona and "exotic" (to Americans) looks, cementing her super-stardom and becoming one of the highest-paid actresses of the era.
Pic Credits
1927 – Nityanand Swami, Indian lawyer and politician, 1st Chief Minister of Uttarakhand
Nityanand Swami born on December 27, 1927 was the chief minister of the Indian state of Uttarakhand, named Uttaranchal during his administration. He was the first chief minister of the state, serving from November 9, 2000 to October 29, 2001. Lawyer by profession, Swami entered active politics under the Bharatiya Jan Sangh. He had switched to the Indian National Congress for a brief period of time and to the Bharatiya Janata Party since then. As many as 18 times he was put in prison by the establishment when he supported the cause of struggling labourers. He participated in a number of hunger strikes.
Pic Credits
1965 – Salman Khan, Indian actor and singer
Abdul Rashid Salim Salman Khan born on 27 December 1965 better known as Salman Khan is an Indian film actor, producer and television personality. He has a significant following in Asia and the Indian diaspora worldwide, and is cited in the media as one of the most popular and commercially successful actors of Hindi cinema. The son of screenwriter Salim, Khan began his acting career with a supporting role in Biwi Ho To Aisi (1988) and achieved breakthrough with a leading role in his next release — Sooraj Barjatya's romance Maine Pyar Kiya (1989). Khan went on to establish himself in Bollywood in the 1990s with roles in several top-grossing productions, including the romantic drama Hum Aapke Hain Koun..! (1994), the action thriller Karan Arjun (1995), the comedy Biwi No.1 (1999), and the family drama Hum Saath-Saath Hain (1999). For his role in Karan Johar's romantic drama Kuch Kuch Hota Hai (1998), Khan was awarded the Filmfare Award for Best Supporting Actor. After a brief period of decline in the 2000s, Khan achieved greater stardom in the 2010s by playing the lead role in several successful action films, including Dabangg (2010), Bodyguard (2011), Ek Tha Tiger (2012), Kick (2014) and Bajrangi Bhaijaan (2015), Prem Ratan Dhan Payo (2015). Nine of the films he has acted in, have accumulated gross earnings of over ₹1 billion (US$15 million), also khan become only actor to give three back to back movies which collect more than ₹200 crore (US$30 million) nett domestically. and he has starred in the highest-grossing Bollywood films of nine separate years which is a Bollywood record. For his contributions to film, the Government of India honoured him with the 2008 – Rajiv Gandhi Award for Outstanding Achievement in Entertainment.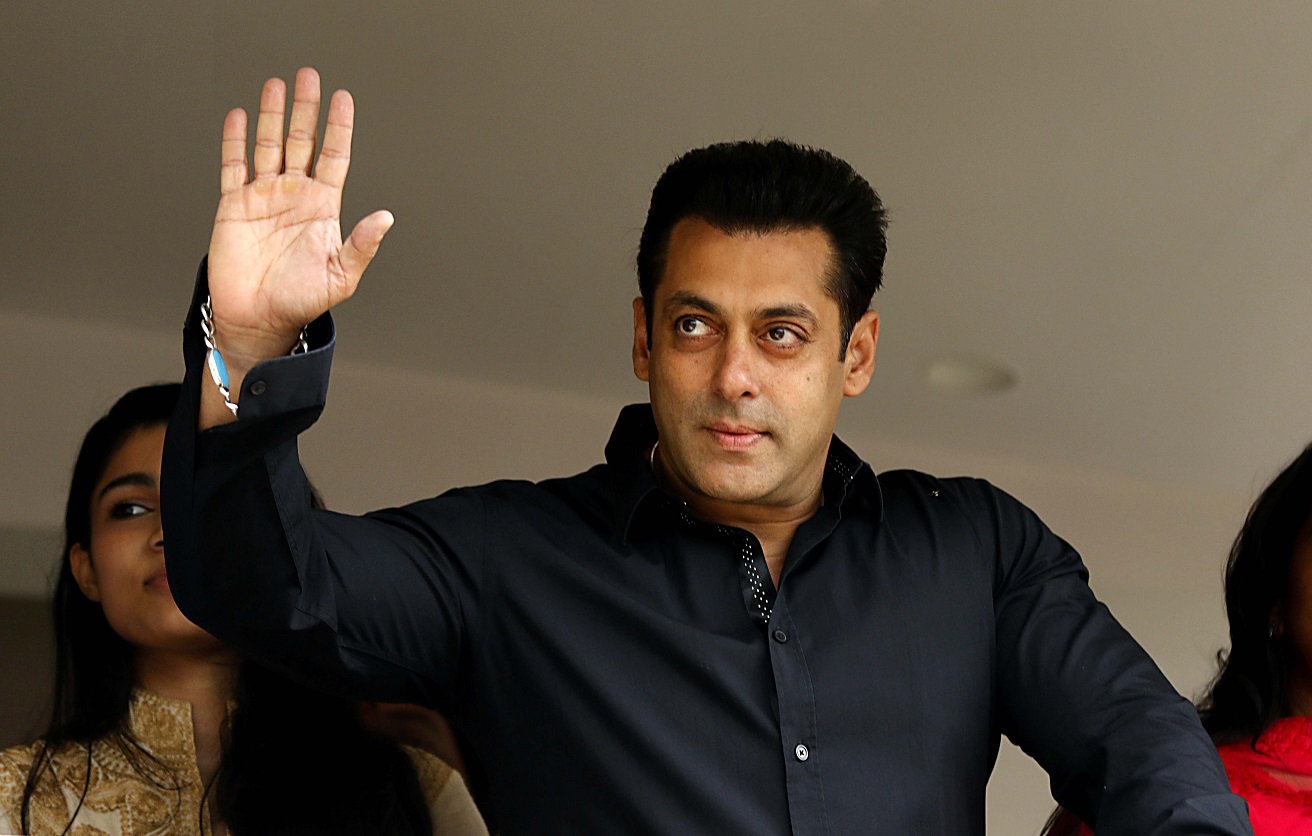 Pic Credits
HOLIDAYS AND CELEBRATIONS
Constitution Day (North Korea)
Constitution Day in North Korea December 27 is Constitution Day in North Korea. This public holiday commemorates the adoption of the Constitution of the Democratic People's Republic of Korea (DPRK) in 1972. The first Constitution of North Korea was adopted in 1948. It was modeled after the 1936 constitution of the Soviet Union. The leader of the USSR Joseph Stalin personally participated in the development of the constitution of the DPRK.
Pic Credits
Thank you so much for dropping by and reading this post. For more inspiring stories, quotes, videos and every day chronicles don't hesitate to visit our website more often!